Application Deadline:
November 1st, 2023
---
Interview Notification Deadline:
December 15, 2023
---
Interview Dates:
1/4/24, 1/11/24, 1/18/24
(Kauai School District)
1/3/24, 1/10/24, 1/17/24
(All Other Sites)
---
Program Start Date:
July 16, 2024
Program End Date:
July 15, 2025
---
Contacting HI-PIC:
Questions regarding the application or interview process may be directed to the HI-PIC Program Director, Dr. Michael Taylor, (
mike.taylor@k12.hi.us
)
or the HI-PIC program consultant, Ms. Erin Briley (
ebriley@wiche.edu
).
Life in Hawai'i
Islands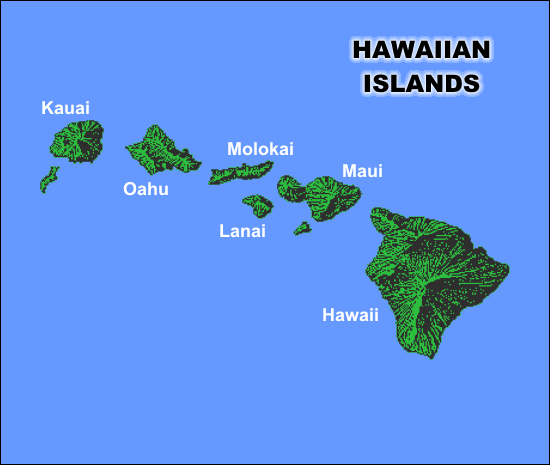 Kauaʻi or Kauai, known as the "Garden Isle", is geologically the oldest of the main Hawaiian Islands. With an area of 562.3 square miles, it is the fourth largest of the main islands in the Hawaiian archipelago, and the 21st largest island in the United States. Kauai is home to the Na Pali Coast and Waimea Canyon, among other stunning natural attractions. http://www.hawaii-guide.com/kauai/kauai_must_see_and_do
Oʻahu or Oahu, known as "The Gathering Place", is the third largest of the Hawaiian Islands; however, it is the most populous of the islands and also has the primary and only intercontinental Honolulu International Airport. The state capital, Honolulu, is on Oʻahu's southeast coast. Popular island attractions include Waikīkī, Pearl Harbor, Diamond Head, Hanauma Bay, Kāneʻohe Bay, Kailua Bay, and North Shore.
http://www.hawaii-guide.com/oahu/oahu_must_see_and_do
Maui, known as the Valley Isle, is the second largest of the Hawaiian islands. Maui is home to Iao Valley and the Iao Needle, Haleakala ("House of the Rising Sun"), historic Lahaina town, and the well-known beautiful and waterfall-studded Road to Hana. https://www.hawaii-guide.com/maui
Hawaiʻi, also called the Island of Hawaiʻi, the Big Island or Hawaiʻi Island, is an island, county, and Micropolitan. It is the largest of the Hawaiian Islands and home to Green Sand Beach, Hawaii Volcano National Park, Hawaii Tropical Botanical Garden, and many beautiful waterfalls including Wai'ilikahi Falls, Umamau Falls, Hiilawe Falls, and Rainbow Falls State Park.
http://www.hawaii-guide.com/big_island_of_hawaii/big_island_must_see_and_do
Climate
Hawaii is known for its enjoyable, tropical climate. Temperatures generally range from highs of 85–90 °F (29–32 °C) during the summer months to 79–83 °F (26–28 °C) during the winter months. Rarely does the temperature rise above 90 °F (32 °C) or drop below 65 °F (18 °C) at lower elevations. The surface waters of the open ocean around Hawaii range from 77 °F (25 °C) between late February and early April, to a maximum of 83 °F (28 °C) in late September or early October.