Application Deadline:
November 1st, 2023
---
Interview Notification Deadline:
December 15, 2023
---
Interview Dates:
1/4/24, 1/11/24, 1/18/24
(Kauai School District)
1/3/24, 1/10/24, 1/17/24
(All Other Sites)
---
Program Start Date:
July 16, 2024
Program End Date:
July 15, 2025
---
Contacting HI-PIC:
Questions regarding the application or interview process may be directed to the HI-PIC Program Director, Dr. Michael Taylor, (
mike.taylor@k12.hi.us
)
or the HI-PIC program consultant, Ms. Erin Briley (
ebriley@wiche.edu
).
Kauai School District
Consortium Sites Menu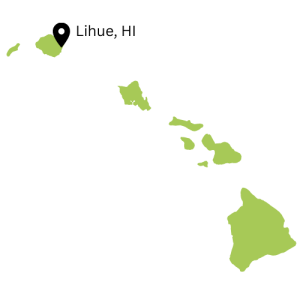 Positions: 2 Full-time Funded Positions
General Information
The Hawaii Department of Education (DOE) administers the statewide system of public schools, composed of seven districts (Honolulu, Central, Leeward, Windward, Hawaii, Maui, and Kauai). HI-PIC has training sites in 4 of these districts- Windward, Hawaii – KKP, West Hawaii and Kauai. These districts serve approximately 170,000 students attending more than 300 schools. DOE provides and delivers School Based Behavioral Health (SBBH) in order to remove barriers to learning through the provisions of behavioral health services to students. SBBH emphasizes the development of skills necessary to meet the social/emotional and behavioral demands of the learning and school community environment. The internship sites within DOE support the efforts of the SBBH program by supporting the emotional health and academic growth of students through provision of behavioral and mental health services within the school systems. The training placements within the Department of Education will require travel between school sites, thus interns must have consistent access to reliable transportation.
The Internship Experience
The intern primarily placed at the West Hawaii School District will serve schools primarily in the Honoka'a-Kealakehe-Kohala-Konawaena Complex area. The intern will be placed at Konawaena High School with their site supervisor and service schools in the south region of West Hawaii. During internship, they will provide behavioral and mental health services to public school students from preschool to 12th grade, demonstrating a wide range of social, emotional, and behavioral diagnoses and difficulties. Behavioral health interventions may include individual and group counseling, in-class support, classroom management plan development, the development of counselor support plans, and consultation. The intern will complete comprehensive psychological evaluations that could include a cognitive, academic achievement, adaptive behavior, and social-emotional/behavioral assessment to further inform the team about the student's individual strengths, needs and diagnosis. This information is used to identify disabilities affecting learning and to assist in designing individualized intervention plans, so students are successful in school. The training site provides a rich multicultural experience working with people of Hawaiian, Marshallese, and various other ethnic backgrounds. The intern will also need to travel to the north region of the district to provide supports and conduct assessments, therefore reliable transportation is a necessity.
Contact Information
Site Director: Alex Bivens, Ph.D.
Email: cntr.abivens@k12.hi.us
Website: http://kauaischools.org/