Application Deadline:
November 1st, 2023
---
Interview Notification Deadline:
December 15, 2023
---
Interview Dates:
1/4/24, 1/11/24, 1/18/24
(Kauai School District)
1/3/24, 1/10/24, 1/17/24
(All Other Sites)
---
Program Start Date:
July 16, 2024
Program End Date:
July 15, 2025
---
Contacting HI-PIC:
Questions regarding the application or interview process may be directed to the HI-PIC Program Director, Dr. Michael Taylor, (
mike.taylor@k12.hi.us
)
or the HI-PIC program consultant, Ms. Erin Briley (
ebriley@wiche.edu
).
Maui Department of Public Safety
Consortium Sites Menu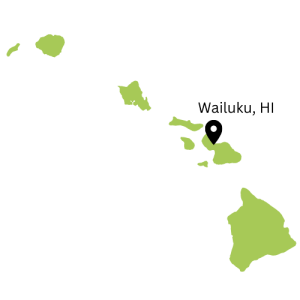 Positions: 1 Full-time Funded Position
General Information –
INACTIVE FOR 2024-2025
The Maui Department of Public Safety's HI-PIC training site is primarily housed at the Maui Community Correctional Center (MCCC) and provides specialized forensic training in the adult correctional system. MCCC is located on approximately 7 acres in Wailuku and houses male and female inmates, with females consisting of 16% of the total population. MCCC provides reintegration programs to pretrial and sentenced felons and probation and parole violators who will be released on Maui.
Among the programs offered at MCCC are yoga, adult basic education, GED, computer skills, life skills, Thinking for a Change®, parenting, health education, domestic violence, NA/AA, substance abuse treatment aftercare, sex offender treatment aftercare, pre-employment training, vocational training, education furlough and work furlough. Extended furlough is offered to facilitate education and work furloughs. Interns placed at MCCC will develop competencies in the assessment, diagnosis, and treatment of inmates with mental illness. These skills include crisis intervention and the use of psychological methods to evaluate malingering, violence potential, and suicidality.
The Internship Experience
As a member of a multidisciplinary team, interns placed at MCCC will have the opportunity to interact with a variety of healthcare professionals and develop treatment programs. Training at MCCC will include such specialized experiences as conducting evaluations of suicide risk, psychopathy, and malingering. Interns will also conduct therapy with inmates and collaborate with professionals in other care systems.
Contact Information
To Be Determined