Application Deadline:
November 1st, 2023
---
Interview Notification Deadline:
December 15, 2023
---
Interview Dates:
1/4/24, 1/11/24, 1/18/24
(Kauai School District)
1/3/24, 1/10/24, 1/17/24
(All Other Sites)
---
Program Start Date:
July 16, 2024
Program End Date:
July 15, 2025
---
Contacting HI-PIC:
Questions regarding the application or interview process may be directed to the HI-PIC Program Director, Dr. Michael Taylor, (
mike.taylor@k12.hi.us
)
or the HI-PIC program consultant, Ms. Erin Briley (
ebriley@wiche.edu
).
Oahu Department of Public Safety
Consortium Sites Menu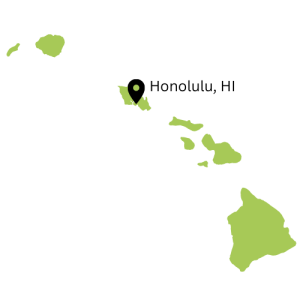 Position: 1 Full-time Funded Position
General Information –
INACTIVE FOR 2024-2025
Oahu's Department of Public Safety's HI-PIC training site is primarily housed at the Oahu Community Correctional Center and provides specialized forensic training in the adult correctional system. OCCC is the largest jail facility in the State of Hawaii, and is situated on 16 acres in urban Honolulu. The 950-bed facility houses pre-trial detainees. In addition to its jail functions, OCCC provides reintegration programming for male sentenced felons. The pre-trial population at OCCC is offered educational, self-improvement, and religious programs.  Interns placed at OCCC will develop competencies in the assessment, diagnosis, and treatment of inmates with mental illness within three levels of care. These skills include suicide risk assessment and follow up care, crisis intervention, psychoeducational programming, and individual skill building.  There is also opportunity for select psychological testing as clinically indicated.
The Internship Experience
As a member of a multidisciplinary team, interns placed at OCCC will have the opportunity to interact with a variety of healthcare professionals, work alongside with other sections within the correctional setting, develop treatment plans, and supervise practicum students. Interns will also conduct therapy with inmates and collaborate with professionals in other care systems.
Contact Information
Site Director: Sara Hashimoto, PsyD, Corrections Health Care Administrator, Department of Public Safety
Email: sara.h.hashimoto@hawaii.gov
Telephone: (808) 587-1250
Website: http://hawaii.gov/psd/corrections/institutions-division/jails/oahu-community-correctional-center
Mailing Address: 2199 Kamehameha Highway, Honolulu, Hawai'i 96819